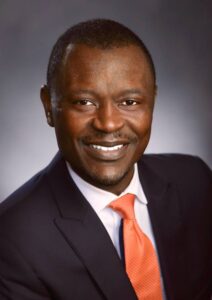 In collaboration with executive, academic, and departmental leadership, Pierre is responsible for setting the human capital vision and strategic human capital priorities for the university to ensure alignment with its educational, research, development, and operational goals and objectives. He leads the HR team in the planning, design, development, and implementation of all HR practices, policies, and programs.
Pierre joined JHU in March 2022 after eight years as vice president for human resources at Bucknell University, where he served as a strategic and operational leader responsible for inspiring and promoting a positive and diverse faculty and staff culture.
Prior to his role at Bucknell, Pierre was a human resources leader at Princeton University and was a commissioner and chairman of the New Jersey Employee Relations Commission, a quasi-judicial administrative agency to prevent and resolve labor disputes.
Pierre earned an MBA from Arcadia University and a bachelor's degree in labor studies at the National Labor College in Silver Spring, MD.