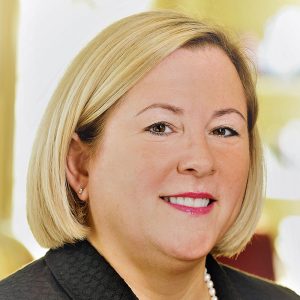 In collaboration with executive, academic, and departmental leadership, Heidi is responsible for setting the human capital vision and strategic human capital priorities for the university to ensure alignment with its educational, research, development, and operational goals and objectives. She leads the HR team in the planning, design, development, and implementation of all HR practices, policies, and programs.
Heidi joined JHU in 2005 as the senior director of benefits and held several key HR leadership roles before being appointed vice president for human resources in November 2015.
She holds a Bachelor of Arts degree in business administration from New England College and a Master of Science degree in administrative studies from Boston College.