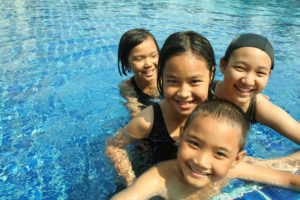 The Dependent Care FSA reimburses you for qualified dependent care expenses such as day care that enable you, and your spouse (if you are married), to work or attend school full time.
Click here to access your WEX benefits account
**username and email for registration is JEDID@johnshopkins.edu
If you are married, your spouse must also work or be a full-time student at least five months out of the calendar year, or be disabled. You may contribute up to $5,000 annually per family into your Dependent Care FSA. (If you are married, the total combined amount that you and your spouse can contribute to Dependent Care FSAs, from either of your employers, is $5,000.)
Dependents include anyone for whom you provide more than 50% of their financial support for the year, as defined in Section 152 of the Internal Revenue Code, and who lives with you for at least half the year. Expenses for the following dependents are eligible for reimbursement:
Children under age 13
Any dependent (including your spouse or parent) who is physically or mentally incapable of taking care of himself or herself
Claims may be submitted for eligible expenses incurred after the effective date of your Dependent Care FSA election and during the calendar year to which it applies. You can be reimbursed only up to the amount in your account at the time you file the claim.
The IRS Web site contains additional details about Dependent Care FSA regulations.