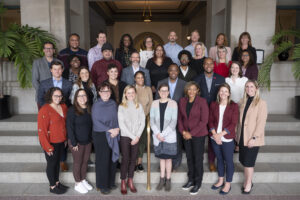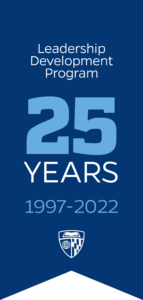 JHU's Leadership Development Program is a selective, yearlong program for a cohort of senior and nominated developing managers and leaders.
Designed to build self-awareness and the ability to influence others, as well as to navigate the organization and skillfully lead teams, the Leadership Development Program each year brings together a diverse mix of about 35 faculty and staff from across the university.
Participants of the program:
Require nomination and a paragraph of recommendation
Are supported with peer group learning and targeted executive coaching
Receive multirater assessment feedback based on Hopkins leadership competencies
Need more information? Reach out to us at jhuldp@jhu.edu.
News from Hub at Work:
Celebrating 25 years of developing JHU leaders