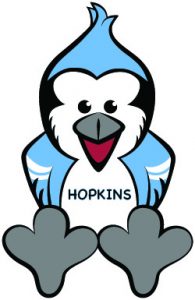 The Johns Hopkins University child care voucher program provides financial assistance to faculty, staff, and students to use with child care providers that fit your family's needs.
Families with qualifying income levels are able to receive $5,000, $2,500, or $1,000 tax-free vouchers to assist with paying for care for your children under age six. Vouchers can be used for any paid child care, provided in-home or in-center.
You are eligible for the voucher program if you are full-time faculty or staff, a full-time doctoral or medical student, post-doctoral fellow, or house staff who meets eligibility requirements.
To determine how much your family may be eligible to receive, find your family's adjusted gross income (AGI, as reported on your previous year's tax return) and the number of children under age six you have in the table below. The voucher amount is shown in the column on the right.